News, views and upcoming events
Climate Leaders Coalition signatories have now committed $9.5 billion between them to reduce emissions. The CLC third anniversary snapshot released this week contains more on recent achievements, via the three pillars of its new strategy – CEO leadership, collective transparency, and climate action. Convenor Mike Bennetts, CEO of Z Energy and steering group member Jolie Hodson, CEO of Spark, spoke to Kathryn Ryan.

Emission Reduction Plan update
For the ERP consultation document, we're focusing on next steps and making sure the Government has accounted for key points we've previously made. We'll be running a series of member workshops to help inform our collective SBC/CLC submission. The Ministry for the Environment is also running a series of webinars on the ERP for the wider public.
Upskill your Pacific workforce
Do your staff need support with digital and financial literacy for home and work? Following on from an early SBC and Auckland Unlimited pilot programme with Sanford, fully-funded short, in-work Future Ready training courses are now available via the new Project Ikuna. Register your team now.
The Road to COP: WBCSD events
The World Business Council for Sustainable Development is running a series of virtual events during COP26, on topics including finance, energy, nature, and adaptation, gender, science and innovation, and transport.
On board for Science-Based Targets
The first science-based framework for companies to set net-zero targets – the Net-Zero Standard – will launch on 28 October. It provides a common, science-based understanding of net-zero, and resources to help business leaders ensure decarbonisation plans are in line with climate science, and their net-zero targets translate into achievable action consistent with achieving net-zero by 2050. Find out how you can join.
NZ in top third of Net Zero Readiness Index
KPMG's new Net Zero Readiness Index compares the progress of 32 countries in reducing greenhouse gas emissions and assesses their progress towards achieving net zero by 2050. The report covers five high emitting sectors and 103 indicators. New Zealand ranks ninth overall. KPMG New Zealand has provided commentary on country status and our agriculture and transport sectors.
Te Ao Māori guidance on climate change
A new report from Ngā Pae o te Māramatanga and Manaaki Whenua – Landcare Research found Māori wellbeing in four key areas would be moderately impacted by 2050 due to climate change, and many aspects compromised by 2100. The report provides guidance for Te Ao Māori on adaptation and mitigation.
A seven-part Stuff documentary series, This is how it ends, highlights the plight of NZ's most threatened species. It's beautifully shot, and a motivating call to action.
Working from home and wellbeing
Covid-19 has driven greater flexibility to employees around where they can work, but as Auckland enters its 10th week of lockdown, the latest BusinessNZ / Southern Cross survey shows the need to balance that flexibility with keeping employees connected.
Have your say on waste strategy
Rewatch: First ERP workshop
The SBC team and Sapere presented our initial analysis of the Emissions Reduction Plan discussion document as it relates to our earlier submission to the Climate Change Commission.

Watch again.
We are monitoring Covid-19 developments closely and will advise of any changes to upcoming events.


CFO Sustainability Snapshot Survey Findings

Online | Thursday 4 November, 8 – 9am
Join us for the launch of Aotearoa's first research into CFO's views on sustainability, with the presentation of results followed by a panel discussion. Developed by SBC, Toitū Tahua (The Centre for Sustainable Finance) and Deloitte, this report presents a snapshot of the views of CFOs across the country. Register now.

Climate Change and Business Conference
Aotea Centre, Auckland | 3 – 4 March 2022
The conference, delivered by SBC, CLC and EDS, will focus on the concrete action business is taking to accelerate the pathway to net zero by 2050. Registration and more information.

Future-Fit Business Benchmark: Leading the way
Auckland CBD | POSTPONED
Proxima offer a two-day course in how to use the Future-Fit Business Benchmark: an open-source strategic management tool that defines 100% sustainable, informs decision-making and enables practical implementation of the SDGs.
Register now.

Auckland Climate Festival
Online | 12 – 31 October
Spotlight on Just and tika transitions for Tāmaki Makaurau | 27 October
Climate change is an injustice. But not every response to climate change is just. This webinar is hosted by David Hall, Senior Lecturer at AUT University and editor of A Careful Revolution: Towards a Low-emissions Future. He talks to Catherine Leining, Climate Change Commissioner and policy fellow at Motu Economic and Public Policy Research; and Tania Pouwhare, Manager - Community and Social Innovation at The Southern Initiative / Auckland Council.
More information



NEW: Launch of the Net-Zero Standard for SBTs
Online | Thursday 28 October - 9 - 11pm NZDT
The Net-Zero Standard is the Science-Based Targets' the first science-based framework for companies to set net-zero targets, and provides a robust, science-based understanding of net-zero, with resources that give business leaders confidence their near and long-term planning is science-based and translates meaningfully into actions that will achieve a net-zero world no later than 2050. Register now.


Sustainability as a Strategic Differentiator
Online | Friday 22 October, 2 – 3pm (NZT)
It is time to shift our approach to sustainability from a regulatory requirement to a strategic competitive advantage. Join our four panelists to explore why and how, and to reflect on some stories of trailblazing organisations. Panelists include leadership transformation expert Andrea Thompson (Catapult), aviation strategist Nawal Taneja (Chairman of Department of Aviation at the Business Faculty of Ohio State University), cross-sector collaboration expert Philippe Coullomb (Openfield) and SBC's own Jay Crangle. Register now.

NEW: Mindful Fashion - Textile Exchange Standards
Online | Thursday 28 October, 1pm NZDT
Mindful Fashion New Zealand has launched a free information series for the apparel and textile industry in response to increased consumer demand for higher standards and certified products and materials. The webinars, aimed at designers, brands, textile suppliers and manufacturers across Australia and New Zealand, are free to attend and open to all. Watch session 1 from last week. Register now for session two.


NEW: The EU, TCFD, and trade: Exploring the 'Brussels effect'
Online | Thursday 28 October, 3 – 4pm NZDT
Hear from EU expert Caroline Lambert on what the European Union's sustainable reporting requirements will mean and how they will impact non-financial reporting requirements in New Zealand in this thinkstep-anz webinar. Register now.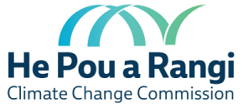 International speaker series - The shift towards emissions-free transportation
Online | Thursday 28 October, 6.30 – 7.30pm NZDT
Join Monica Araya, along with Commissioners Dr Judy Lawrence and Professor James Renwick, for a session on the future of mobility and the role of transport in the global transition to low emissions. Monica is an electrification advocate and member of the UN Climate Champions team. Register now.

New: Know your NABERSNZ


Online |

Wednesday 3 November, 12pm NZDT


This webinar from ESP for building owners, property managers and tenants will cover

what NABERSNZ ratings are, how they work, and what's involved to achieve a good result. Register now.

APEC CEO Summit
Auckland and online | 11

–

12 November
Panels include The Sustainability Imperative, The Future of Energy, and The Primacy of Trust. More information.

Net Zero New Zealand: The Emissions Workshop


Wellington and online | 2 December
Get practical emissions reduction advice from the organisations actually doing it.

The event features international experts and local leaders from across New Zealand, including the retail, logistics, councils, food and beverage, iwi, government, finance and energy sectors.

More information.