News, views and upcoming events
ERP: Discussion document out now
Consultation is underway on the Government's Emissions Reduction Plan, its response to the Climate Change Commission's final advice. It's the next major step to nailing down how we will work as a nation to transition to a low-emissions economy. We issued an initial media release with CLC and will be preparing a joint submission. Mike has more in his update.
Among the members to react to the release: Genesis supports an ambitious energy target, Oxygen welcomed the clear targets and guidance, and Silver Fern Farms calls for investment and cross-party committment.
Thank you very much for your vaccination
Saturday 16 October is a National Day of Action, helping get everyone vaccinated against Covid-19 as soon as possible. In Auckland, Air New Zealand are turning a 787 into a vaccination clinic – event details on Facebook. Tag us in the creative ways you're encouraging New Zealanders to get their jab.
The Road to COP: Attending online?
Are you or your organisation planning to to participate virtually in a COP26 event? Let us know so we can compile a guide for all members. Send the details to sbcclimate@businessnz.org.nz.
Climate wording in your contracts
The Chancery Lane Project is a pro bono collective of UK-based lawyers, academics and businesspeople rewriting commercial contracts and clauses in a climate conscious and sustainable way. Work is underway to update them to an Aotearoa New Zealand context, and TCLP is running a series of APAC events, details below.
Better utility management
Managing and tracking your utility and carbon data can be complex. ESP, with funding from the NZ Green Investment Fund, has developed the ESP Hub which allows goal setting, performance, and results tracking with metrics monitored in real time.
Xlabs open for registration
The 2021/22 program is now live for XLabs LEARN, an online course created by real-world practitioners to learn how circular economy principles can be applied to your business, as well as the environmental challenges we are facing.
Funding more than just EVs
Applications for the Government's Low Emissions Transport Fund are now open, with a wider eligibility for on and off-road projects than before. The first funding round focusses on low emission vehicles and transport technology. The second will focus on public charging infrastructure.
Part of New Zealand's high-level environmental reporting, the preliminary data release of Our Air 2021 is out now from Ministry for the Environment and Stats NZ. An update of the report's findings reflecting the new WHO guidelines will be released in December.
Rewatch: Global Women Impact Series
Andrea Thompson, Catapult, Amanda Ellis, Mavis Mullins and Dr Caralee McLeish on the UN SDGs, sustainability leadership development and a Te Ao Māori perspective. Watch again.

We are monitoring Covid-19 developments closely and will advise of any changes to upcoming events.


NEW: CFO Sustainability Snapshot Survey Findings

Online | Thursday 4 November, 8 – 9am
Join us for the launch of Aotearoa's first research into CFO's views on sustainability, with the presentation of results followed by a panel discussion. Developed by SBC, Toitū Tahua (The Centre for Sustainable Finance) and Deloitte, this report presents a snapshot of the views of CFOs across the country. Register now.

Climate Change and Business Conference
Aotea Centre, Auckland | 3 – 4 March 2022
The conference, delivered by SBC, CLC and EDS, will focus on the concrete action business is taking to accelerate the pathway to net zero by 2050. Registration and more information.


Auckland Climate Festival
Online | 12 – 31 October
SBC and CLC members will be speaking at multiple events during the festival, including how businesses can calculate and reduce their carbon footprint, what will we do with EV batteries, kai sovereignty, circular economy, and calculating carbon sequestration. More information



NEW: APAC launch of Net Zero Toolkit
Online | Tuesday 19 October, 5pm
Simon Scott (MinterEllison's Head of Energy & Resources, Australia) and Sarah Barker (Head of Climate Risk Governance, Australia) will be joining the two The Chancery Lane Project's APAC leads to discuss the new tools and how lawyers in the APAC region can start to deliver to net zero through contracts. Register now.
Other upcoming events include Pre-COP workshops and
weekly drop-in sessions for people new to the TCLP community.

Future-Fit Business Benchmark: Leading the way
Auckland CBD | 19

–

20 October
Proxima offer a two-day course in how to use the Future-Fit Business Benchmark: an open-source strategic management tool that defines 100% sustainable, informs decision-making and enables practical implementation of the SDGs.
Register now.

NEW: Going Above & Beyond with Toitū climate positive
Online | Thursday 21 October, 12pm NZDT
What does best-practice climate leadership look like for New Zealand businesses? Product Manager Austin Hansell will explore the thinking behind Toitū climate positive certification and what sets it apart from other similar standards. They will also hear from Ecoware: the first Toitū climate positive certified organisation, and Emma Lewisham: the first business to offer Toitū climate positive certified products. Register now.



Sustainability as a Strategic Differentiator
Online | Friday 22 October, 2 – 3pm (NZT)
It is time to shift our approach to sustainability from a regulatory requirement to a strategic competitive advantage. Join our four panelists to explore why and how, and to reflect on some stories of trailblazing organisations. Panelists include leadership transformation expert Andrea Thompson (Catapult), aviation strategist Nawal Taneja (Chairman of Department of Aviation at the Business Faculty of Ohio State University), cross-sector collaboration expert Philippe Coullomb (Openfield) and SBC's own Jay Crangle. Register now.

NEW: Chart a course with the UN SDGs
Online | Tuesday 26 October, 1 – 2.30pm NZDT
thinkstep-anz's flagship SDG workshop series is back and for the first time, this event will be hosted online. The 1.5 hour session will help participants to identify and prioritise the SDGs that are most relevant for their business and to discover the role of SDGs in guiding strategy. The workshop will be run in conjunction with B Lab Australia and New Zealand as part of B Corp's SDG Month. Register now.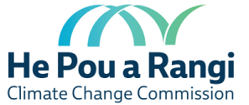 International speaker series - The shift towards emissions-free transportation
Online | Thursday 28 October, 6.30 – 7.30pm NZDT
Join Monica Araya, along with Commissioners Dr Judy Lawrence and Professor James Renwick, for a session on the future of mobility and the role of transport in the global transition to low emissions. Monica is an electrification advocate and member of the UN Climate Champions team. Register now.

APEC CEO Summit
Auckland and online | 11

–

12 November
Panels include The Sustainability Imperative, The Future of Energy, and The Primacy of Trust. More information.

Net Zero New Zealand: The Emissions Workshop


Wellington and online | 2 December
Get practical emissions reduction advice from the organisations actually doing it.

The event features international experts and local leaders from across New Zealand, including the retail, logistics, councils, food and beverage, iwi, government, finance and energy sectors.

More information.