News, views and upcoming events
Focus on COP26: Your event guide
To help you take the pulse of global climate action and engage with COP26, we have put together a guide to the key business events. Do share the general sessions with family, friends and communities so everyone can reflect on how the insights from COP26 could apply to us back home, and to the businesses and communities we are a part of.

Among those arriving in Glasgow for the COP26 negotiations and events are representatives from both the Sustainable Business Council and Climate Leaders Coalition. We talked to some participants about their attendance and what they hope to achieve. This week it's David Benattar, The Warehouse Group's Chief Sustainability Officer.
Science-based target for AA Insurance
Climate reporting legislation passes
New Zealand is the first country to pass legislation ensuring about 200 of NZ's largest financial organisations disclose and ultimately act on climate-related risks and opportunities. Once enacted, the Financial Sector (Climate-related Disclosures and Other Matters) Amendment Bill is expected to make a significant contribution to New Zealand achieving carbon neutrality by 2050.
Emission Reduction Plan update
We plan to circulate a first draft of our joint SBC/CLC submission early next week, incorporating the views which have been expressed to date. We will also share details and registration links for our series of member workshops.
The Ministry for the Environment is also running a series of webinars on the ERP for the wider public, and recordings are also available after the webinar dates.
Green Bonds popular for Auckland
Auckland Council's retail Green Bond offer last week raised $300 million, seeing the council surpass $1 billion in funds raised through the sustainable finance framework. It follows the council's initial New Zealand-first Green Bond release in June 2018.
Pāmu takes up Sustainability-Linked Loan from Westpac NZ
Westpac NZ and Pāmu (Landcorp) have signed New Zealand's most comprehensive Sustainability-Linked Loan. Pāmu receives a pricing discount for meeting performance targets and higher interest rates if it doesn't.
Progress on electrification
Transpower's latest monitoring report tracks New Zealand's zero carbon progress in the energy sector. It continues to see record enquiries for new connections of renewable electricity projects, mostly wind and solar.
Wellbeing: How we can prevent most diseases
A new report from AIA NZ highlights the risk factors leading to the five most common preventable non-communicable diseases causing over 90 percent of NZ deaths: Physical inactivity, poor nutrition, smoking, excess alcohol and environment interaction contribute to cancer, diabetes, respiratory disease, heart disease and poor mental health. And Trees that Count reflects on the relationship between a healthy environment and human wellbeing.
Help for businesses on vaccine certificates and mandates
The BusinessNZ Network has worked closely with the Government and NZCTU on proposed legislation for vaccine certificates and mandates. The legislation will require vaccination of all workers in businesses where customers must show a Covid-19 vaccination certificate, and a risk assessment for other businesses to determine whether they too should mandate vaccinations.
An MS Teams webinar this Friday at 1.30 will provide expert advice on addressing vaccine hesitancy among staff.
Rewatch: XRB Climate- related Disclosures
The External Reporting Board has launched its consultation on the Governance and Risk Management sections of the proposed Climate-related disclosure standards with a discussion including

Hon Dr. David Clark (Minister for Commerce & Consumer Affairs) and Hon James Shaw (Minister for Climate Change)

. Watch again.
We are monitoring Covid-19 developments closely and will advise of any changes to upcoming events.
NEW: Addressing vaccine hesitancy in the workplace
Online | Friday 29 October, 1:30 – 2:30pm
BusinessNZ are holding a webinar for employers or people managers, or anyone in a Health Safety and Wellbeing, internal communications or related role. Learn from experts about the causes of vaccine hesitancy, and how to address it safely and effectively in the workplace. With a special focus on Māori and Pacific people.
Join the meeting (MS Teams)

NEW: Business Climate Leadership from around the World (and how national policy has helped)

Online | Tuesday 2 November, 10 – 11:30pm NZT
Join SBC's Mike Burrell and SBC/CLC's Neal Barclay in this We Mean Business Coalition hosted event. Business leaders from Australia, Hong Kong, Japan, New Zealand and South Africa will share their leadership stories and the role that international agreements and national policies have played, and look ahead to 2030 on what business needs from government to succeed in their climate ambition. Register here.



CFO Sustainability Snapshot Survey Findings

Online | Thursday 4 November, 8 – 9am
Join us for the launch of Aotearoa's first research into CFOs' views on sustainability, with the presentation of results followed by a panel discussion. Developed by SBC, Toitū Tahua (The Centre for Sustainable Finance) and Deloitte, this report presents a snapshot of the views of CFOs across the country. Register now.

Climate Change and Business Conference
Aotea Centre, Auckland | 3 – 4 March 2022
The conference, delivered by SBC, CLC and EDS, will focus on the concrete action business is taking to accelerate the pathway to net zero by 2050. Registration and more information.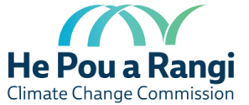 International speaker series - The shift towards emissions-free transportation
Online | Thursday 28 October, 6.30 – 7.30pm NZDT
Join Monica Araya, along with Commissioners Dr Judy Lawrence and Professor James Renwick, for a session on the future of mobility and the role of transport in the global transition to low emissions. Monica is an electrification advocate and member of the UN Climate Champions team. Register now.


Launch of the Net-Zero Standard for SBTs
Online | Thursday 28 October - 9 - 11pm NZDT
The Net-Zero Standard is the Science-Based Targets' the first science-based framework for companies to set net-zero targets, and provides a robust, science-based understanding of net-zero, with resources that give business leaders confidence their near and long-term planning is science-based and translates meaningfully into actions that will achieve a net-zero world no later than 2050. Register now.

Know your NABERSNZ


Online |

Wednesday 3 November, 12pm NZDT


This webinar from ESP for building owners, property managers and tenants will cover

what NABERSNZ ratings are, how they work, and what's involved to achieve a good result. Register now.


NEW: What role can private finance play in the race to net zero emissions?

Online | Thursday 4 November, 3 – 4.30pm NZT
Explore the role of private finance in the race to net zero carbon emissions in this free webinar on COP26 Finance Day. Organised by the Aotearoa New Zealand Investor Coalition for Net Zero and facilitated by the British High Commissioner Laura Clarke, the webinar will include presentations by Bridget Coates Chair of Toitū Tahua: Centre for Sustainable Finance, Reserve Bank Governor Adrian Orr, NZ Super Fund CEO Matt Whineray and Investor Group on Climate Change Director Tom Arup. Register now.


NEW: Science-based targets: The future of reducing emissions
Online | Thursday 4 November, 3pm
Meaningful targets to reduce emissions are based on science. In this thinkstep-anz webinar, Spark New Zealand will share their first-hand experience of setting an approved science-based target with the Science Based Targets initiative (SBTi). Join to find out the how and why of setting a science-based target and what the process involves. Register now.

APEC CEO Summit
Auckland and online | 11

–

12 November
Panels include The Sustainability Imperative, The Future of Energy, and The Primacy of Trust. More information.

Net Zero New Zealand: The Emissions Workshop


Wellington and online | 2 December
Get practical emissions reduction advice from the organisations actually doing it.

The event features international experts and local leaders from across New Zealand, including the retail, logistics, councils, food and beverage, iwi, government, finance and energy sectors.

More information.