News, views and upcoming events
Mike welcomes first Board meeting for 2021
SBC's Advisory Board held its first meeting of the year on Tuesday, and I am really looking forward to working with our board members all for the year ahead. It was an excellent meeting which set up our priorities for the year, and particularly our focus on climate action. Due to Covid restrictions it was virtual, and I hope our next one will be in person.
Climate consultation workshops
The first of the SBC and CLC consultation workshops was held today - a huge thank you to all who participated. Please remember to register for our other workshops to inform our submission. We will be putting out a call for members to provide drafts of their submissions if they would like us to see these, as more input to the development of the SBC and CLC joint submission.
Warehouse Group + Emirates Team NZ = carbon zero certified
The Warehouse Group have partnered with Emirates Team NZ in offsetting carbon emissions to become the first America's Cup team with a Toitū carbonzero certified campaign.
Hiringa Energy help turn Auckland's bus fleet green
Contact Energy to begin work on geothermal power station
Contact Energy have confirmed that they will proceed with building the Tuahara geothermal power station. Contact Energy Chair Rob McDonald says the project is "New Zealand's best low-carbon renewable electricity opportunity."
Vision 2020 launch - WBCSD
WBCSD are virtually launching their Vision 2050 update on 25 March, designed to help companies unlock opportunities and redefine their agenda to have businesses aligned with SDGs and the Paris Agreement.

Catherine Jeffcoat moving on
After 2.5 years, Catherine will be leaving SBC next week to go freelance. Most of her time will be spent working for one of our members, Certified Energy. Her last day will be 25 February and she will share her reflections on sustainability communications with us before she goes.

Sustainability Leadership programme taster
If you missed our free Sustainability Leadership Programme online taster - never fear! Watch the recording on the SBC Youtube channel, or come to our lunchtime session in Auckland on 2 March. Don't forget to register for the SLP before 26 February to receive an early-bird discount.

We are monitoring Covid-19 developments closely and will advise of any changes to upcoming events.

Leading the Charge: The CFO Climate & Sustainability 2021 Programme
Auckland | Starting Monday 1 March
The CFO and Sustainability training programme is open to Panui subscribers. Developed in partnership with Deloitte, this short course empowers CFOs to take the lead in managing climate change risk. It builds on our 2020 pilot programme developed specifically at the request of CFOs and shaped by their insights.
Register and more information


Sustainability Leadership Programme - Free Taster Session for Pānui subscribers

Lunchtime session - Westpac, Auckland | Tuesday 2 March, 12:30 – 1:30pm
Join Catapult and SBC

at the free taster session

of our flagship Sustainability Leadership Programme.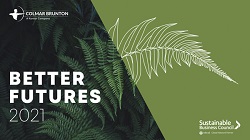 Better Futures Report Launch Event
Auckland and livestreamed | Tuesday 2 March, 4.30pm-6.30pm

Open to SBC members. Developed in partnership with SBC and Colmar Brunton, the Better Futures report takes a deep dive into the social and environmental issues that matter the most to Kiwis. This year includes a focus on how COVID-19 has impacted our views.
Register and more information
Other sustainability events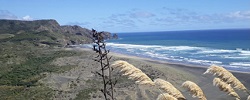 Climate change and yoga workshop
Birkenhead, Auckland | Sunday 21 February, 1.30-3.30pm
Join our very own Jay Crangle for an interactive and inclusive afternoon on the positive climate change actions we can achieve through yoga. Koha with all proceeds to youth-led climate action groups Te Ara Whatu & Generation Zero.
Register and more information


Start Your Carbon Zero Business Journey
Webinar | Wednesday 24 February, 3 & 10 March | 10.30am – 11.30am
Join The Canterbury Employers' Chamber of Commerce in February to start your carbon journey. This practical webinar series will educate your team on carbon emissions, why and what the role of business is, where to start, and what to do. The Carbon Zero Series is made up of three consecutive sessions. You can watch live or at your own time on demand if you can't make all three.
Register and more information


Reporting on Climate Risks: Improve your reporting
Webinar | Thursday 25 February, 11.30am
Take your TCFD reporting to the next level with part 2 of thinkstep-anz's webinar series 'Reporting on Climate Risks'. The series is a collaboration between thinkstep-anz and the Climate Disclosure Standards Board (CDSB) and will feature key insights on how to improve TCFD disclosures.
Register and more information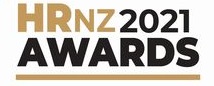 NZ HR Awards Ceremony
Auckland and livestreamed | Thursday 4 March
The NZ HR Awards celebrate exceptional HR professionals. Finalists include BNZ, Chorus, Fonterra, SkyCity and the NZ Institute for Plant and Food Research.
Register and more information


Kiwibank New Zealander of the Year Award Gala
Auckland | Wednesday 31 March
The Kiwibank New Zealander of the Year Awards honour those who use their passion to make our country a better place. Buy tickets and more information.