News, views and upcoming events
When menopause is a power surge
In this episode of Thriving Voices, Thriving People, DB Breweries Rebecca Mead is joined by Jeanette Kehoe Perkinson from Power Pause to discuss how we can demystify menopause and support people experiencing it to ensure their careers thrive in these powerful years.
New member profile: Fisher & Paykel Appliances
Fisher & Paykel Appliances produce quality, cost-effective products underpinned by the sustainable practices of people and planet, continuously aiming for reduction in consumption and monitoring environmental and social impact.

Emissions Reduction Plan update
For now, we are still waiting to hear when the draft Emissions Reduction Plan will be released. We will keep you informed as soon as we have any news to share.
For Māori Language Week this year, Te Taura Whiri i te Reo Māori is inviting New Zealand workplaces to celebrate te reo from 13 - 19 September, and join this year's Māori Language Moment at 12pm on Tuesday 14 September from wherever you are.
Suncorp target 51% by 2030
Suncorp New Zealand has reported carbon emissions 49% lower than its 2018 baseline for scope 1 and 2 in 2021 and is continually reducing its carbon footprint, focussing on key areas to meet its 2030 commitment.
Waste Management has launched its 2020 Sustainability Report, using the Global Reporting Initiative framework. The report includes future challenges for the waste industry moving towards a future low carbon world supported by a circular economy.
NZTE IBA finalists announced
Mike Burrell is one of the judges for the "
Excellence in Sustainability
" category of the NZTE International Business Awards, sponsored by ANZ. The six finalists include recent CLC member CoGo. The winners will be revealed on 14 October.
Reducing carbon footprint for SMEs
BNZ's Climate Action Toolbox outlines easy steps SMEs can make to reduce their carbon footprint while also increasing the flexibility, resilience, and efficiency of their organisation to thrive in a Covid-adapted world.
Closing soon: CFO climate survey
SBC, with Toitū Tahua, the Centre for Sustainable Finance and Deloitte, is seeking views on how CFOs engage on issues such as climate risk and shifting New Zealand to a lower-carbon economy. The deadline to complete the survey has been extended to 10 Sept.

Native forests in a regenerative and restorative economy
Pure Advantage launches the second series of its podcast, Our Regenerative Future | O Tātou Ngāhere ~ Our Forest, in partnership with Tane's Tree Trust, looking at the regeneration of native forests, as a source of natural, spiritual, and economic value.
International sustainability news via WBCSD
The UN Climate Change Secretariat has published a climate action pathway for finance which sets out a roadmap for financial markets and the real economy to align with a sustainable and resilient net-zero emissions future.
Investing in climate action
The Climate Venture Capital Fund is New Zealand's only climate-focussed venture capital fund balancing ambitious carbon emissions reduction and good financial returns, run by a group of investors, scientists, business people and change experts. And you can support charities effectively fighting climate change by donating to the Carbon Critical Net-Zero Fund.
The best place to spend a summer
... is with us! Do you know any climate and sustainability students who want to work with some of New Zealand's most ambitious companies to accelerate Aotearoa's transition to a zero-carbon future? Please send them our way.
We are monitoring Covid-19 developments closely and will advise of any changes to upcoming events.

The Business of Human Rights: in conversation with Meng Foon
Online | Wednesday 15 September, 12.30 - 1.30pm

Join us in conversation with Meng Foon, NZ Race Relations Commissioner, who will discuss how economic and material wellbeing remains the key to the realisation of human rights in Aotearoa, the new National Action Plan on Racism, and the important role of business in improving inequality so that people, business, and communities thrive together. Register now.


Climate Change and Business Conference
May be rescheduled pending Covid developments
Aotea Centre, Auckland | Wednesday & Thursday, 13 - 14 October

SBC, CLC and EDS are partnering to deliver the Climate Change and Business Conference this year, focused on the concrete action business is taking to accelerate the pathway to net zero by 2050. Registration and more information.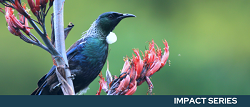 Global Women Impact Series
Online | Wednesday 6 October, 2pm
Andrea Thompson, Catapult joins Amanda Ellis,

Mavis Mullins and Dr Caralee McLeish

to discuss the UN SDGs, sustainability leadership development and a Te Ao Māori perspective.
Register now.