News, views and upcoming events
Synlait Swappa Bottle launched
Synlait Milk has launched its first consumer foods product under its own brand – Synlait Swappa Bottle. It's a 1.5 litre reusable, stainless steel bottle of homogenised milk sourced from Synlait's highest performing farms.
The Road to COP: Race for our planet
UN staff, start-up founders and sustainability professionals for large multinationals attended the Race for our Planet online event last week, to encourage action and build momentum towards COP26. Megan Gallagher, SBC's Advisor – Climate Action & Thriving People, reports back.
Make a date for the climate
#ClimateActionDay on Friday 15 October is an opportunity for companies worldwide to share how they're working to halve emissions by 2030. The aim is to influence world leaders ahead of the G20 Summit in October and the COP26 conference in November.
DLA Piper sets science-based target
The company aims to halve its greenhouse gas emissions by 2030 compared to 2019/20 pre-pandemic levels. The target spans its entire value chain, including indirect supply chain emissions, and covers all its international offices.
The World Business Council for Sustainable Development brought together business leaders and scientific experts as part of September's Climate Week NYC 2021 to discuss how human health intersects with the climate and nature crisis, and the role of business to maximise the health co-benefits of working towards a net-zero, nature positive and equitable future. Watch the discussion.
Reporting corner: Bumper spring edition
Fonterra's sustainability score card summarises progress towards its people and environmental targets.
Livestock Improvement Corporation outlines a range of initiatives to reduce the environmental impact of our national dairy herd and its own business footprint.
Lyttelton Port Company continued its sustainability strategy rollout, with both a carbon reduction plan and a biodiversity positive roadmap.
Oji Fibre Solutions recovered 243,294t of paper and cardboard through its recycling service Fullcircle, and is converting 76% of this into new paper products in New Zealand.
The Warehouse Group highlights a big year focused on building an innovative customer-driven store and digital retail presence.

Integrated Reporting Awards open
Entry into the 2021 NZ IR Awards is now open to organisations who have published integrated reports (or equivalent) with financial statements that have been reviewed or audited. Winners will be announced on 1 December. Entries close on 5 November.
Govt to use buying power for jobs
Government agencies will use their buying power to broaden job opportunities for a more diverse range of suppliers, employees and contractors, under a new rule that came into force on 1 October.

Annual Council Meeting highlights
Last week Karen Silk and Mike Burrell looked at the year that's been and what's ahead, and

Claire Walker, Chief People & Culture Officer, Sky City and Wayne McNee, CEO, LIC share some of their insights from sustainability under Covid.

Watch the highlights.
We are monitoring Covid-19 developments closely and will advise of any changes to upcoming events.

Climate Change and Business Conference
Aotea Centre, Auckland | 3 – 4 March 2022
The conference, delivered by SBC, CLC and EDS, will focus on the concrete action business is taking to accelerate the pathway to net zero by 2050. Registration and more information.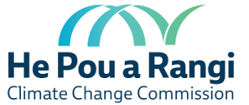 Clean energy in the transition to net zero
Online | Tuesday 12 October, 8 – 9pm NZDT
The Climate Change Commission and energy economist Michael Liebreich will explore the past, present and future of the global transition to clean energy. This session will look at what a net zero emissions energy system looks like, the role of governments in harnessing and driving innovation, and opportunities for Aotearoa in this space. Register now.


Auckland Climate Festival
Online | 12 – 31 October
SBC and CLC members will be speaking at multiple events during the festival, including how businesses can calculate and reduce their carbon footprint, what will we do with EV batteries, kai sovereignty, circular economy, and calculating carbon sequestration. More information


Future-Fit Business Benchmark: Leading the way
Auckland CBD | 19

–

20 October
Proxima offer a two-day course in how to use the Future-Fit Business Benchmark: an open-source strategic management tool that defines 100% sustainable, informs decision-making and enables practical implementation of the SDGs.
Register now.
NEW: Sustainability as a Strategic Differentiator
Online | Friday 22 October, 2 – 3pm (NZT)
It is time to shift our approach to sustainability from a regulatory requirement to a strategic competitive advantage. Join our four panelists to explore why and how, and to reflect on some stories of trailblazing organisations. Panelists include leadership transformation expert Andrea Thompson (Catapult), aviation strategist Nawal Taneja (Chairman of Department of Aviation at the Business Faculty of Ohio State University), cross-sector collaboration expert Philippe Coullomb (Openfield) and SBC's own Jay Crangle. Register now.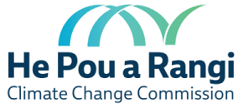 International speaker series - The shift towards emissions-free transportation
Online | Thursday 28 October, 6:30 PM – 7:30pm NZDT
Join Monica Araya, along with Commissioners Dr Judy Lawrence and Professor James Renwick, for a session on the future of mobility and the role of transport in the global transition to low emissions. Monica is an electrification advocate and member of the UN Climate Champions team. Register now.

APEC CEO Summit
Auckland and online | 11

–

12 November
Panels include The Sustainability Imperative, The Future of Energy, and The Primacy of Trust. More information.
Net Zero New Zealand: The Emissions Workshop


Wellington and online | 2 December
Get practical emissions reduction advice from the organisations actually doing it.

The event features international experts and local leaders from across New Zealand, including the retail, logistics, councils, food and beverage, iwi, government, finance and energy sectors.

More information.