News, views and upcoming events
New Zealand Statement to COP26
Climate Change Minister James Shaw arrived in Glasgow earlier this week. Some of the New Zealand delegation took the opportunity to compare notes on progress, including negotiations being worked on by policy makers, as well as advances in NGO and business pledges. Read New Zealand's National Statement to COP26.
Global insights from COP26
With a highly engaged private sector, new NDCs (including from NZ), as well as longer-term pledges, (such as India's new 2070 net zero target), we are seeing renewed momentum and global pressure to act out of COP26. But the challenge of turning that ambition into action remains, as Climate Action Tracker warned in its annual global update, which stated COP26 has a massive credibility, action and commitment gap.
Member insights from COP26
Keep up to date with all the action in the final days of COP26 from SBC and CLC members Dave Rouse, Chief Executive of CarbonClick, and David Benattar, Chief Sustainability Officer for the Warehouse Group.
Spotlight on sustainability at APEC
SBC members have been centre stage at APEC 2021. Leaders from Westpac, Genesis Energy, Contact Energy and PwC took part in the APEC LIVE with business series. Christchurch Airport, Westpac and Ngai Tahu are also part of the CEO Summit, while members also contributed to this report to economic leaders on People, Place and Prosperity.
New member profile: Counties Energy
Counties Energy's journey includes a focus on smart grid technologies and customer-focused energy ecosystems such as virtual power plants and community energy schemes that utilise electric vehicle charging, renewable energy and cutting-edge digital technologies.

What's new in sustainability storytelling
Used tyre solutions: Have your say
The Tyrewise regulated product stewardship scheme is the first regulated stewardship scheme to be accredited in New Zealand, and will ensure tyres are recycled instead of ending up in landfills or illegally dumped. Kiwis are being asked for comment before 16 Dec on how regulations within the scheme will work.
Genesis chooses a solar partner
Genesis Energy has selected FRV Australia as their joint venture partner for solar development. FRV Australia will work with Genesis to deliver up to 500MW of solar capacity over the next five years. This will generate about 750GWh pa – enough to power 100,000 households or 185,000 EVs per year.
3R on new Waste legislation
Warehouse Group next off the rank
SBT investment for Kiwisaver
Westpac NZ's KiwiSaver and investment arm BTNZ has committed to reducing the emissions of its investments in line with a 1.5°C pathway. Its allocation of $200m to a global equities index aligned to this pathway is a NZ first.
Mitre 10 has announced a nationwide initiative to prevent garden pots ending up in landfill, also reducing the new plastic needed for plant and seedling pots. The scheme accepts only washed plant and seedlings pots and plant labels made of plastic ID 5 (polypropylene) to avoid contaminating the recycling process.
New approach to water risk
Based on detailed modelling, homes insured with Tower will now receive a low, medium, or high rating, reflecting the likelihood of a flood and the estimated cost of replacement or flood repairs. Nearly 90 percent of customers will see about a $25 reduction in the flood risk portion of their premium.
Carbon management for suppliers
Suncorp New Zealand has concluded a pilot helping five suppliers become more sustainable by completing a carbon management programme. Developed by Oxygen Consulting, the programme helps small and medium-sized businesses identify emissions, set science-based reduction targets and create an action plan.
Reporting Awards: Entries open
If you think you've got an award-winning annual report offering a great organisational story well told, enter the Australasian Reporting Awards by 30 November.
WBCSD Council meeting recap
At the 26-28 October Council Meeting, more than 500 leaders from the world's most innovative companies sought to collectively respond to the pressing challenges of climate emergency, nature loss and mounting inequality. Watch again.
CFO Sustainability Snapshot Survey Launch
Panel discussion to launch the 2021 CFO Sustainability Snapshot Survey, by Deloitte, SBC and Toitū Tahua: Centre for Sustainable Finance.

Watch again.

Business Climate Leadership from around the World (and how national policy has helped)
Mike Burrell from SBC

and Neal Barclay from Meridian Energy and the Climate Leaders Coalition speaking with other business leaders at COP26.

Watch again.
We are monitoring Covid-19 developments closely and will advise of any changes to upcoming events.

Climate Change and Business Conference
Aotea Centre, Auckland | 3 – 4 March 2022
The conference, delivered by SBC, CLC and EDS, will focus on the concrete action business is taking to accelerate the pathway to net zero by 2050. Registration and more information.


APEC CEO Summit
Auckland and online | 11

–

12 November
Panels include The Sustainability Imperative, The Future of Energy, and The Primacy of Trust. More information.
NEW: Webinar series: Major shake up in NZ's waste strategy

Online | Monday 15 – Wednesday 17 November

The government is set to tackle New Zealand's poor record on waste with a new waste strategy and strengthened legislative framework for product stewardship.  This series of webinars by 3R will illuminate the proposed changes to New Zealand's waste strategy and legislation and what they might mean for your business. Register now.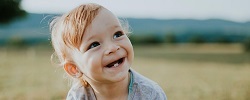 New: ProdCom Koi Tū webinar
Online | Friday 19 November, 10 – 11.30am (NZT)
Hear from four global experts about the importance of the early years in breaking the cycle of intergenerational disadvantage. This webinar is part of the Productivity Commission's A fair chance for all inquiry. Register now.

NEW: What's Cooking in Carbon

Online | Wednesday, 24 November, 12pm (NZT)
Hot on the heels of the COP26 UN Climate Change Conference and there's a lot to catch up on. Join the expert team at Toitū to explore the recent global and local movements in climate action. Register now.


Introduction to integrated reporting and thinking
Wednesday 24 November, $75 for 3 hours
CAANZ in association with the Deakin University.
This virtual classroom will provide an overview of Integrated Reporting (IR) and integrated thinking for practitioners who would like to know more about these reporting frameworks. Register now.


Creating an Environment for Social Impact – 2021 B4SI Conference
24

–

25 November
The B4SI (formerly LBG) Conference will build the capacity of social impact professionals. The conference will include a range of social impact stories, a global keynote from James Gomme from WBCSD, interactive workshops and updates on B4SI tools and benchmarking data. Register now.


NEW: Planetary Accounting: Going beyond carbon
Online | Thursday 25 November, 3pm (NZT)
How can we safely operate within the environmental limits without causing permanent harm to earth? The Planetary Accounting Network (PAN) translates the global limits - aka planetary boundaries - into targets that enable action at individual, organisational, regional, and national levels. PAN Founding Director Kate Meyer and thinkstep-anz Technical Director Jeff Vickers will discuss how LCA and planetary accounting work together to minimise the causes of irreversible damage. Register now.

NEW: The Aotearoa Circle Web Series | National Food Roadmap Update
Online | Wednesday 1 December, 12pm (NZT)
The Aotearoa Circle's Izzy Fenwick and DNA Design's Daniel Talbot will present an update on the National Food Roadmap, also known as The Mana Kai Initiative. Register now.

Net Zero New Zealand: The Emissions Workshop


Wellington and online | 2 December
Get practical emissions reduction advice from the organisations actually doing it.

The event features international experts and local leaders from across New Zealand, including the retail, logistics, councils, food and beverage, iwi, government, finance and energy sectors.

More information.